A leaked document Facebook sent to some of its biggest advertisers reveals that Facebook will launch ads within Messenger in the second quarter of 2016 says TechCrunch.
The document, obtained by TechCrunch but kept private to protect its verified source, says businesses will be able to send ads as messages to people who previously initiated a chat thread with that company. To prepare, the document recommends that businesses get consumers to start message threads with them now so they'll be able to send them ads when the feature launches.
The document also notes that Facebook has quietly launched a URL short link fb.com/msg/ that instantly opens a chat thread with a business. Facebook confirmed the existence of the URL short link. That seems to back up the validity of the leaked document.
Regarding Messenger ads specifically, Facebook told me "We don't comment on rumor or speculation. That said, our aim with Messenger is to create a high quality, engaging experience for 800 million people around the world, and that includes ensuring people do not experience unwanted messages of any type." That last part sounds like Facebook trying to reassure users that even when there are ads, they won't be completely unsolicited, and it's going to be very careful.
Messenger is one of Facebook's most popular and fastest-growing products, with 800 million monthly active users. Yet the social network has never monetized it directly before.
Thankfully for users, Facebook isn't going to let brands send ad messages to just anyone or even people who've liked their Pages. Only those who have voluntarily chatted with a business can be sent ads. This should somewhat limit the spam potential and annoyance. Right now, almost all messages come from one's friends, so Facebook will likely try to preserve this high signal-to-noise ratio with limits on advertising.
The news somewhat contradicts what Mark Zuckerberg said to calm users of WhatsApp when Facebook acquired it in early 2014. "I don't personally think ads are the right way to monetize messaging," Zuckerberg said on an analyst call. WhatsApp's CEO Jan Koum went further in a 2012 blog post, stating that "Advertising isn't just the disruption of aesthetics, the insults to your intelligence and the interruption of your train of thought," but also a waste of engineering resources.
Yet as more content from friends, news publishers, video makers and brands compete for limited space in people's News Feeds, Facebook has apparently grown willing to let advertisers pay to ping people directly. It's not the only one opening new direct channels between the two. Twitter today announced new ways for companies to offer customer service through DMs.
Share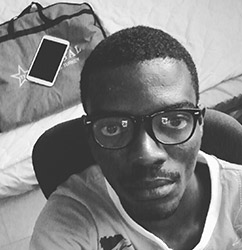 Elvis
Is a developer at EA Technologies and member of #TeamEA in Tema. He has many years of experience designing and developing websites and web applications. You can find his work on our scripts page.