Clients, Friends, Colleagues, today is Christmas. Today is a special day no matter what religion or creed we follow, we celebrate one thing: a day off.
It's a day for things that are to be treasured in life, like good food, good friends and good family. And it is in that spirit that our team at EA Technologies would like to wish you a Merry Christmas and a Happy New Year! We'd also like to sincerely thank you for being a part of our family this year. It may sound like a strange thing to say, especially when your relationship with us often boils down to phone conversations, email exchanges and WhatsApp chats; but we genuinely do feel that each person and business our websites and projects touch is a part of our family.
That's just the way we do business. And no matter how large our company grows and how many people come into the EA Technologies office each day (or how many choose to code from home in their EA pajamas) that sense of family will never change for us. It's why we put so much heart into each website we build, and why we pride ourselves on providing the best customer service in web design.
But for now, for today, all of that is on the back burner. After all, it is Christmas. And it's time to kick back, relax and enjoy some much needed holiday cheer. We'll be back on the grind tomorrow. But for today, here's to you. Cheers.
And Merry Christmas.
Share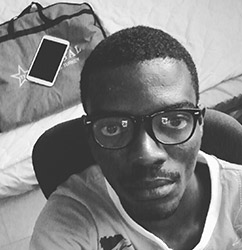 Elvis
Is a developer at EA Technologies and member of #TeamEA in Tema. He has many years of experience designing and developing websites and web applications. You can find his work on our scripts page.